ALL APPLIANCE REPAIRS TAKEN CARE OF IN MOST OF THE COUNTRY ….
ITS  EASY  …  Tell  us  about  the problem  …
  We  will  be  in  touch  quickly !
2. We Roll..
We offer advanced notice in order to facilitate the best use of your time.  We aim to please!
We will respond promptly to assess the problem and confirm a suitable appointment time  🙂
3. Problem solved.
Same Day & Next Day service is quite typical as any parts required are generally kept on-board our service vehicles.
Our goal is to complete the repair onsite, on our first visit, if at all possible.
Washing Machine Repairs
In 30+ Years we have seen it all and our experience is what matters most to quickly solve your Washing Machines problem.
Tumble Dryer Repairs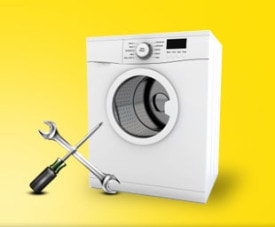 Whether it's not heating, tumbleing or noisey, we will repair it properly & safely. Guaranteed!
Washer Dryer Repairs
As laundry machines get more useful they get more complicated. We love the challenge and will help diagnose your fault for free.
In the Dublin area We Service in
:  Adamstown  Lucan  Fairview  Sallynoggin Finglas  Harolds Cross  Lusk  Killiney  Raheny  Saggart  Skerries  Stillorgan  Malahide  Monkstown  Howth  Tallaght  Swords  Blackrock  Castleknock  Clondalkin  Deansgrange  Dublin 1  Dublin 2  Ballsbridge  Balbriggan  Santry  Churchtown  Ballymun  Ranelagh  Chapelizod  Dalkey  Phibsboro  Milltown  Greenhills  Cabra  Ballycullen  Artane  Ballyfermot  Smithfield  Belgard  Darndale  Killester  Dundrum  Rathmines  Walkinstown  Rathcoole  Palmerstown  Glasnevin  Glenageary  Stepaside  Newcastle to name a few.
Outside Dublin We Service in :  Naas  Clane  Newbridge  Kilcullen  Portlaoise  Kilcock  Edenderry  Trim  Athy  Carlow  Blessington Baltinglass  Summerhill  Dunshaughlin  Ashbourne  Bray  Portarlington amongst others
Dishwasher Repairs
Probably the most used appliance in your kitchen. We stock the most common parts and are used to repairing integrated models.
Call Us
Oven & Cooker Repairs
The heart of the kitchen. Elements, fans, thermostats and door parts are the most common problems. We will get you cooking again.
Call Us
Fridge Freezer Repairs
The most trusted appliances can develop faults, many easily repairable on Site. We can fix any refrigerator including integrated & American style.
Call Us
Many people ask where they can find the Model details needed to acquire parts or service to their machine so here they are:
Refridgeration             —  Typically on the side wall behind the vegetable drawer inside the fridge.
Washers & Dryers       —  Inside the door or on the front facia.
Cooking                         —  Inside main oven door.
Hobs                              —  Underneath.
Dishwashers                —  Inside the rim of the door.

Reliability.
Simple word but many fail to understand when something breaks down in your house ; well, you want it fixed quickly and with no fuss or perhaps all you needed was a well trained eye to look it over or perhaps some simple advice over the phone could cure it?
Its a regular conversation we find ourselves in nearly every working day with customers regarding support services for things like Washing Machine Repairs and Cooker Service in Leinster. We all deserve fast, Efficient attention to detail like providing user care advice for free and ensuring all customers know that we have them covered in full warranty in all we do. Its a Win/ win situation!
We've been doing this for over 30 years and its gives us pleasure to please each and every customer!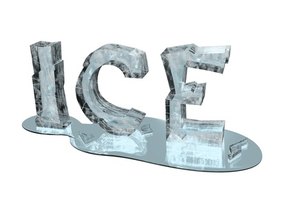 When your
Freezer is defrosting itself
We all know how important our refrigerator is in the modern home and when the freezer starts to defrost on its own most people panic as theres a strong chance of food going off as a result. Many free standing units should have at least an annual defrost and cleaning performed to keep them working at optimum levels, but most are left to work 24/7 all year long. American fridges being relatively new to the market in europe generally have a motorised fan in position to assit the prevention of overheating in the compressor area. When your Freezer is defrosting itself, its time to call us for a fast friendly qoute to fix it. 045861888 or speak to a technician now at 087 615 4234.
No Callout charge on Repairs.
My Samsung American Fridge developed a temperature problem so i called from a google search and a nice man from Servizmagic called the next morning. It needed a defrost element which he had to order but i also got a free filter when he fitted the part two days later and it works fine again. Im so pleased. Thank you.
Fantastic to deal with. Always here on time, whats not to like?  5* service.
Brilliant service from Terry. Very prompt he even went out of his way and picked up our new oven from the shop. Extremely satisfied would highly recommend and would use the service again. Thanks Terr
y
Fast, friendly & efficient! Terry knows his stuff! Plus he basically told me I could launder money in my new machine….and it would'nt cause any problems!!!
Another great experience- So Prompt and professional in all contact, especially re costings/ estimated time of arrival etc; had an element installed in the oven in a matter of minutes. Fantastic job.
REPAIRS  INSTALLATIONS  SERVICE  SPARES
WASHING MACHINES – COOKERS & HOBS – DISHWASHERS – REFRIGERATION – MICROWAVES

DUBLIN  KILDARE  MEATH  WICKLOW  CARLOW  OFFALY  LAOIS
   Speak to a Technician Now Call Us
Speed,  Efficiency,  Reasonable  prices  with a focus on Customer Satisfaction –   These are our goals.
Working with Appliances is our Passion.  We've been involved for over 30 years.

Our professional technicians provide support and friendly assistance as well as carry out repairs.
Its a no Quibble, Win Win attitude……….We say what we mean and do what we say!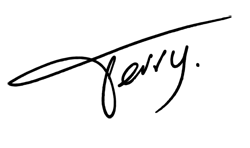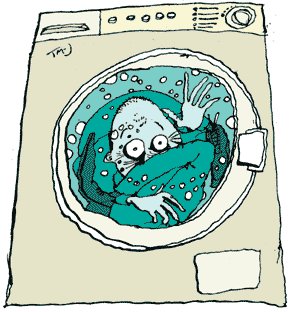 Repairs:  We specialise in the Repair and Service of all brands of Domestic Electrical Appliances.
Speed   :  We are Fast, Efficient, Professional and offer Real value for Money in difficult times. We work Saturdays, evenings and holidays for your convenience. We also offer early start Service.
Value €:  Our rates are very competitive as we aim to keep our overheads down. We do not charge for calling out if a repair is carried out! "Its what We do."
We are a well established Irish family business with roots dating back to the mid 70's and have built up a great reputation with thousands of satisfied customers.
Free advise by visiting us online www.servizmagic.com or talk to us on www.facebook.com/Servizmagic – We have free competitions all the time.
Many faults can be helped without calling out.
All work we carry out is fully guaranteed and we have a 'No Quibble' / Win Win Policy.
Our Engineers work full time, are Qualified, Reliable and enjoy the benefits of vast experience throughout many years in the field.  "Its what We do."
Our aim is to impress you; the customer with these traits and welcome your comments and feedback. Like our facebook page for free for life technical info on Appliances, Plumbing, Kitchen, Carpentry & Electrical Issues.
Vehicles :  Our service vehicles come fully stocked with major brands' common parts helping to keep our 90%+ record of repairing on the first visit intact.
Spares :  Many repairs don't even need parts, but when required we source only genuine brands and cross reference them to achieve maximum discount on the price ensuring value to you. Most parts oredered arrive within 24 hours.
Installation:  We offer a full installation service for your new replacement machines including integrated versions. Old machines and packaging are removed and recycled for Free.
Other Services:
Our experienced associate technicians, plumbers, carpenters and electricians offer speedy attention to other domestic problems that arise at affordable prices.
Goals :  We pride ourselves in both fast response and turnarounds in order to get your machine back up running as fast as humanly possible. We aim to provide a second to none service with you in mind at all times.
" WE DO WHAT WE SAY AND SAY WHAT WE MEAN"
Speak to a Technician Now Call Us
Email us Info@servizmagic.com
www.servizmagic.com
Find us in Golden Pages.ie
Check out our 5* ratings and reviews at www.facebook.com/Servizmagic
"Its what we do."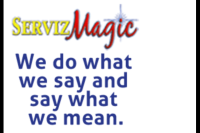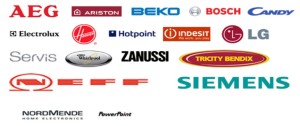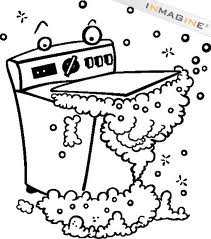 [custom-facebook-feed height=200px]